"Cornish produce at its best, delivered to your door."
CHRISTMAS ORDERING: Last day for online orders 11th Dec 2023.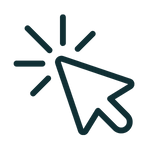 Click & Collect
Order online and collect your shopping all packaged for you. Minimum £10 order.



Local Delivery
Local delivery within a 25 mile radius. Minimum £50 order.



Select Delivery Day
Pick an available delivery day convenient to you.

FREE Delivery over £100

Butchered, picked & packed to order.
Why order online from Tre, Pol & Pen?

- Order from a working farm -
- All meat butchered to order -
- Fresh produce made on site -
- Cornish produce wherever possible -
- Free delivery available -


- Curate your own hamper -

 
TOTW 2023 AWARD WINNING PRODUCTS