Lunch
---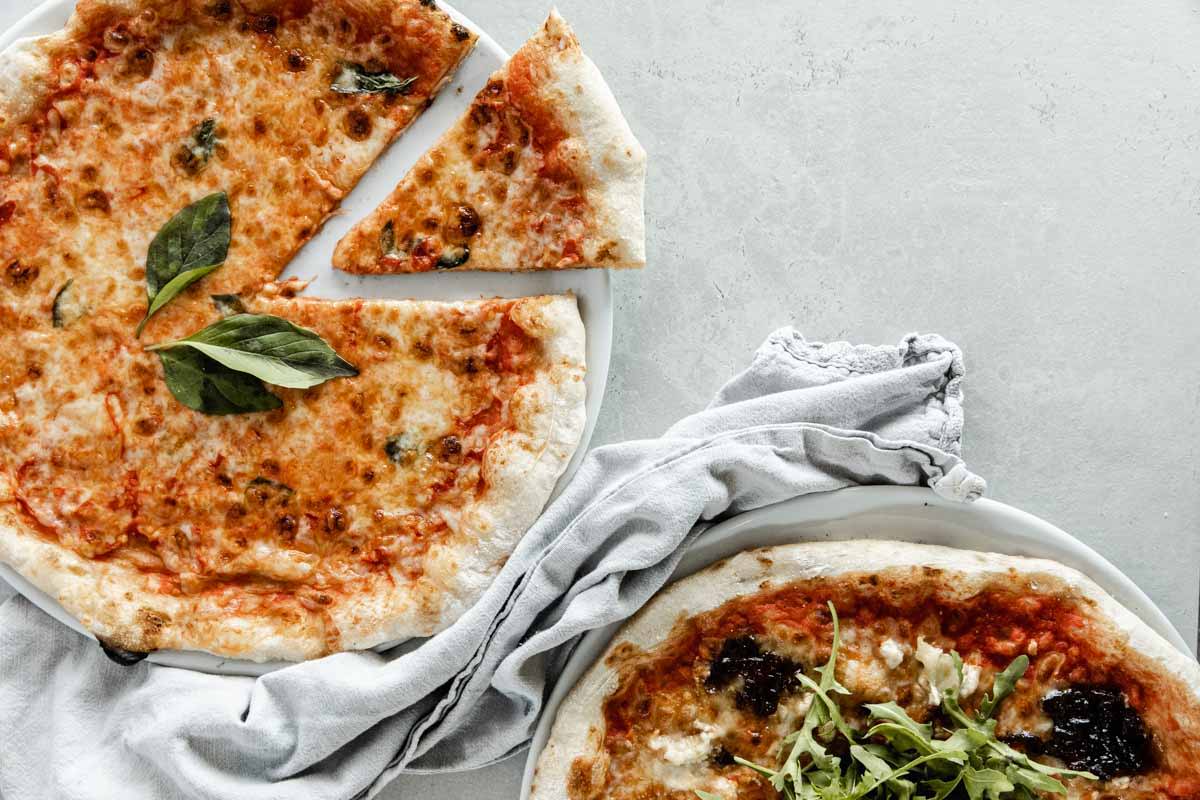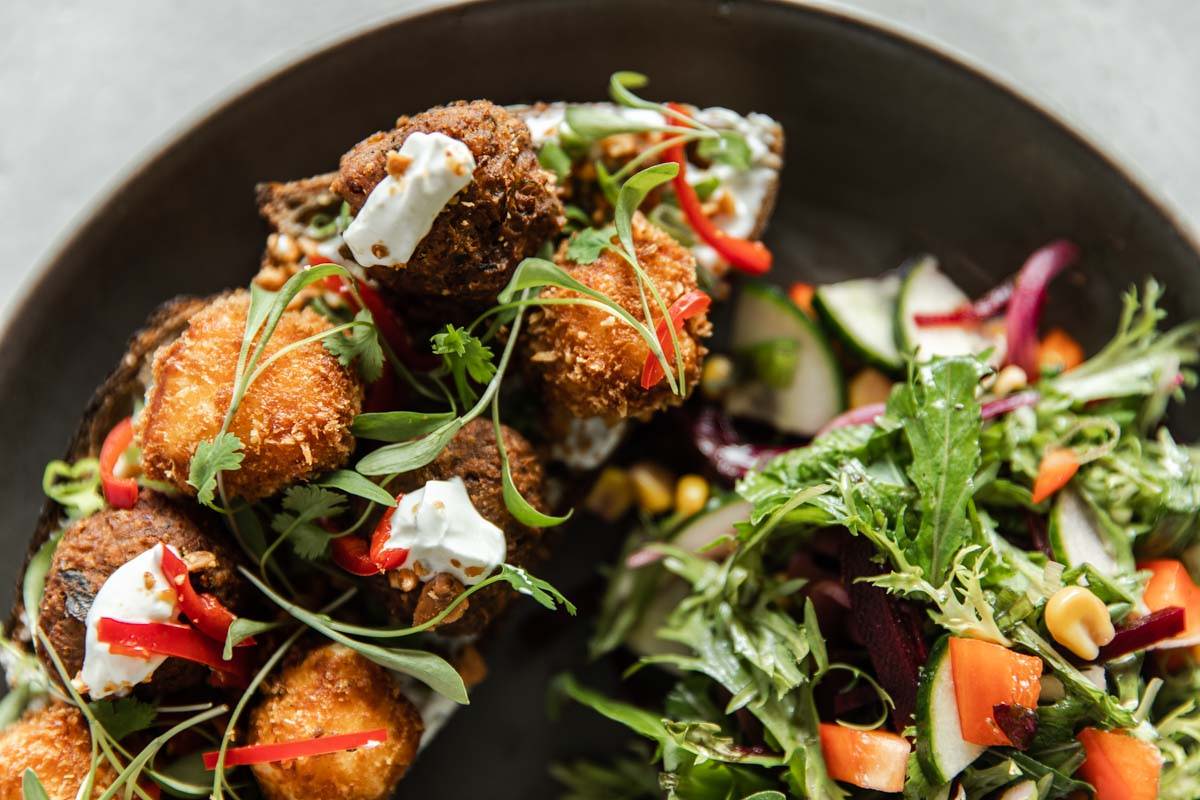 Lunch
Lunch is served 11.30am - 2.30pm Monday - Saturday. Please see our Sunday Roast Menu for Sunday's menu.
Our menu varies to include the best seasonal ingredients but below is a taste of what you might find coming out of our kitchen at lunch.
Pizzas
At lunch we serve a range of Neo-Neapolitan pizzas freshly baked at 350C in our stone baked oven
Margherita
Mozzarella, tomato, basil
£7.50
Garden Kitchen
Mozzarella, Aubergine, Pepper & Courgette
£9
Seaweed Salami
Mozzarella, tomato, Seaweed & Cider Salami
£11
Charcuterie
Mozzarella, tomato & free range Coppa                         £11
Red Ruby
Mozzarella, tomato, spicy Landue minced beef, chorizo & chilli
£11
Mains
We also serve a range of dishes freshly prepared by the chefs in our kitchen, showcasing the best seasonal ingredients from the local area.
Tre, Pol & Pen Burger
6oz beef burger fresh from our butcher in a brioche bun with sweet balasmic onion chutney, tomato, lettuce and hand cut chips
£12.95
Tre, Pol & Pen Sticky Pork Burger
Served with crisp pork belly, sticky pulled pork, maple smoked bacon in a brioche bun with lettuce, tomato, mayonnaise, cheese, caramelised apple sauce and hand cut chips
£12.95
Paprika Halloumi Burger (v)
Served with crisp halloumi, thyme roasted wood mushroom, chilli and red pepper, tomato, lettuce, cheddar cheese, basil mayonaise, coleslaw and hand cut chips
£12.95
Fish & Chips
Beer battered cod served with hand cut chips, herb mayonnaise, homemade curry sauce & charred lemon
£12.95
Roasted Mediterranean Open Sandwich (v)
Served on sourdough with Mediterranean vegetables, basil mayonaisse, sundried tomatoes, boccocini, coleslaw, toasted almonds and a choice of chips or salad
£9.50
Prawn & Smoked Salmon Open Sandwich
Served on sourdough with smoked salmon, king prawns with sweet chilli and red pepper creme fraiche, pickled fennel and pickled beetroot.
£9.50
Light Bites
Looking for something a little lighter? We have recently launched a light bites menu bringing the freshest local ingredients together.
Tre, Pol & Pen Warm Caesar Salad
Served with grilled free range chicken breast, bacon, anchovies, pickled salad and baby gem
Small £6.95 // Large £10.95
Warm Beetroot & Falafel Salad
Served with pickled salad, lightly spiced falafels, mushroom, baby beets, feta crumb and coriander
Small £6.95 // Large £10.95
Wraps
We also serve a range of houmous, falafel and chicken wraps
Small £4.95 Each // With a side £7.95                
Winter Warmers
This winter we are also serving up a range of dishes, freshly prepared to warm your cockles by the chefs in our kitchen, showcasing the best seasonal ingredients from the local area.
Tre, Pol & Pen Sausage & Mash
Butter roasted red onion and sage sausages, creamed garlic mash, buttered Hispi cabbage and crisp onion rings
£13.50
Venison & Suet Pudding
Served with garlic mashed potato, braised red cabbage, parsnip puree and tender stem brocoli
£13.50
Tre, Pol & Pen Liver, Bacon & Onion
Served with lamb's liver, home cured and smoked bacon, crisp onion rings, buttered cabbage and garlic mashed potatoes
£13.50
Soup Of The Day
Served with freshly baked ciabatta bread
£6.95      
Our open kitchen is between 11.30am and 4pm every day serving a range of pizzas.
---