Scream Tea
---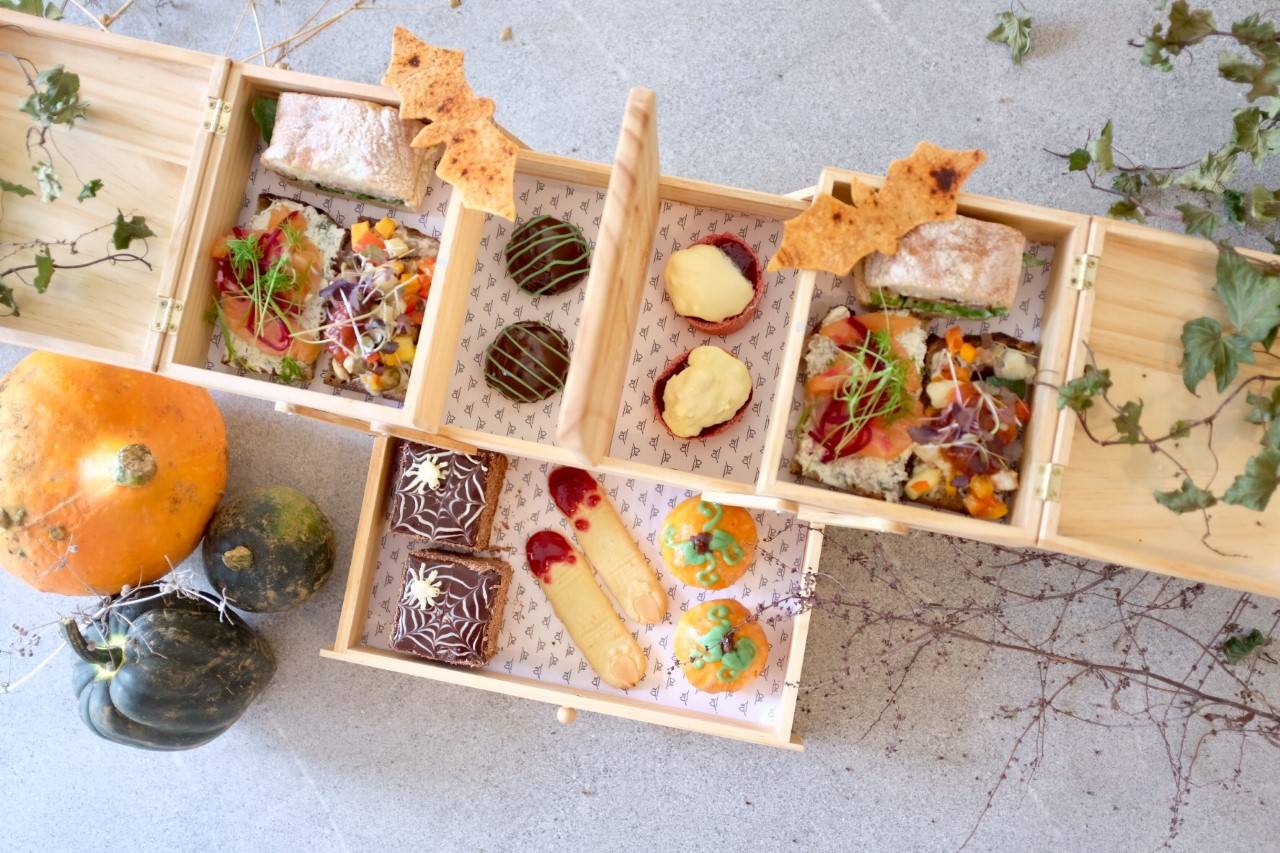 Scream Tea
Available from 1st October to 31st October Served 2.30pm - 4.30pm (3pm - 4.30pm on Sundays)
The Scream Tea
Our kitchen team have concocted a wicked selection of sweet treats to serve this Halloween Season.
The ghoulish selection includes:
~ Severed fingers made of Viennese biscuit with almond & rasberry
~ Mini pumpkins formed of orange glazed doughnughts with a blood orange mousse
~ Gunge profiterole crafted out of chocolate profiteroles with a tangy lime and cream centre
~ Scream Scone - A strawberry scone with Cornish jam and clotted cream
All served with tea and a selection of sandwiches using seasonal ingredients.
£14.95 per person
Please book all Scream Teas at least a day in advance by calling 01566 706 527 or emailing contactus@trepolandpen.com. We will need to take a £5 deposit per person in order to secure a booking. This deposit can be paid in person or over the phone.
Gift vouchers are available for all lunch and afternoon tea occasions.